WELCOME
With environmental concerns and fuel costs mounting, many Americans are looking for ways to reduce their dependence on fossil fuels and replace them with renewable energy sources. In Pennsylvania, renewable energy sources include wood, wood residue and dedicated agricultural energy crops, also known as biomass. Pennsylvania Fuels for Schools & Communities is helping schools, communities and businesses understand the economic, operational, and environmental benefits of biomass energy systems.
Membership is open to all who are interested in helping to promote the sustainable use of biomass fuels in Pennsylvania - we are a collaborative effort of public officials, businesses, and private citizens committed to providing non-commercial assistance to communities and groups that are interested in biomass fuels for energy.
NEW DATES for upcoming meetings
Please note that the State Wood Energy Team and Fuels for Schools meetings have been rescheduled to coincide on April 6th (see below).
PA Fuels for Schools and Communities is participating in the US Forest Service - sponsored PA Wood Energy Team, running from July 2015-June 2018. Click Here for a team events schedule and additional information.
For more information about the meeting or the wood energy team, contact Ed Johnstonbaugh (exj11@psu.edu).
Fuels Standard Approved for Release
Jan 2015: PA Fuels for schools has finalized and approved its wood fuels recommended specifications. Please utilize and distribute as appropriate.
UPCOMING EVENTS
Here's a list of Fuels for Schools meetings and related bioenergy events in the state:
NEW DATE: PA Wood Energy Team Meeting: 06 April, 10:30 am

Venue: C&C Lumber Pellet Mill, 197 Tower Road, Summerhill, PA 15958
Note: tour of facility will be followed by lunch meeting at Hoss' Restaurant, Ebensburg

NEW DATE AND LOCATION: PA Fuels for Schools Meeting: 06 Apr 2016, 10:30 am

Venue: C&C Lumber Pellet Mill, 197 Tower Road, Summerhill, PA 15958
Note: meeting will coincide with State Wood Energy Team tour and meeting (listed above)

PA Fuels for Schools Meeting: 22 Jun 2016, 10:00 am

Venue: PA DEP Northcentral Region Office, 2018 West 3d Street, Williamsport PA

PA Fuels for Schools Meeting: 17 Aug 2016, 10:00 am

Informal get-together at Ag Progress Days expo, Rock Springs, PA

PA Fuels for Schools Meeting: 19 Oct 2016, 10:00 am
PA Fuels for Schools Meeting: 14 Dec 2016, 10:00 am


All are welcome to attend! Please join us!
FEATURED CASE STUDY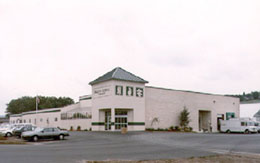 Featured Case Study: Dillon Floral Corporation
In its first full winter, Dillon Floral burned 2,347 tons of wood chips, at an average delivered cost of $25/ton, equating to $58,670. By making the conversion from #6 heating oil to a biomass heating system, Dillon Floral saved approximately $191,330 in heating costs.